Ladies Designer Tabitha Simmons Shoes
There is fantastic, charming and gorgeousTabitha Simmons shoe collectionexclusively at Bergdorf Goodman in the next month. Tabitha has used her energies as a stylist for several years collaborating on shoots for Vogue and Another Magazine and for collections such as Givenchy, Fendi, Calvin Klein, and Alexander McQueen
She is wife of famous photographer Craig McDean. Her new footwear line features a range of looks, from fringe ankle boots to strappy stiletto sandals. There's also a pair of the season's requisite style: the thigh-high boot (this one comes in black leather and suede with sexy lacing up the back).
Shoes are in variety of styles and colors like dark, fall shades like black, chocolate brown, and smoky gray, but there are rich, bright hues like canary yellow and blood red mixed in to spice it up. For comfort purposes, Simmons has added a hidden platform to many of the higher-heeled pairs and several styles have thin layers of gum sole lining the bottoms for traction.
The line, which is made in Italy by master cobblers, is indeed elegant and well crafted, but the prices are very steep, with pairs retailing for $795 to $2,200. The collection arrives exclusively at Bergdorf in New York, Ikram in Chicago, and Maxfield in Los Angeles in July, though no exact date is specified yet.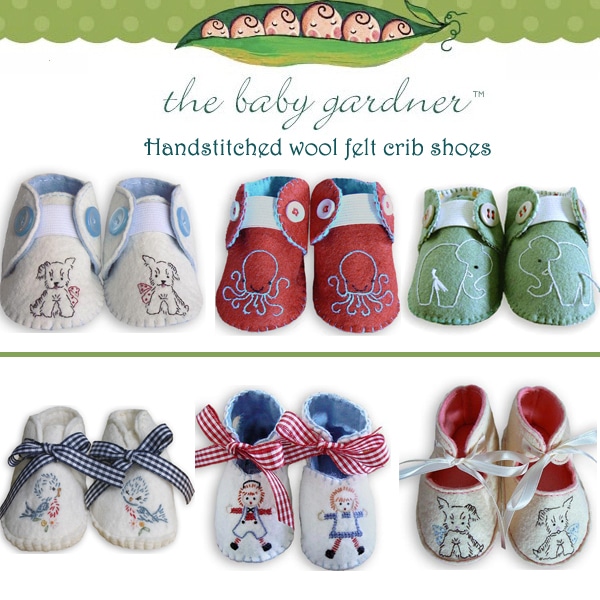 Related Posts
There are no comments on this post
Students Website
Other Top Stories
Sara Chaudhry


Famous Pakistani fashion model and actress Sara Chaudry has a very innocent face ...

Long Shirts and Trousers New Style for Women


Trousers and Long Shirts: There have been many social constraints for women to c ...

Wedding Pictures of Famous Pakistani cricketers.:


This post contains the wedding pictures of the famous Pakistani cricketers. All ...

Geo News Female Anchors


Want to see yourself on TV sitting at a news desk? Before you start applying to ...

Pakistani Model Imran Abbas


Imran Abbas includes in top ten models of the world. Imran Abbas is the hottest ...

Jilbabs | Abayas Fashion Designs and Styles


the abaya is a cultural thing, it stemmed from the requirements of an Islamic dr ...

Amazing Pakistan : A picture hidden from the World


In the recent times, an ugliest picture about our country has been portrayed in ...

Dresses for Mehndi Function


Mehndi or Henna is an important festival in eastern weddings. On this occasion f ...

Collection of Sherwani for Men


Sherwani (Urdu: شیروان) is a long coat-like ...

Tooba Siddique Pakistani Model and Actress


Tooba Siddiqui is a Model and Actress from Pakistan. She has worked in many tv s ...

Summer Collection 2010 Firdous Cloth Mills Kareena Kapoor


Firdous Cloth Mills is one of the leading textile mill in Pakistan .Firdous mill ...

Dr Shaista Wahidi TV Anchor Biography n Photo gallery


Doctor Shaista Wahidi is a presenter of morning show "GEO MORNING SHOW", that ai ...

Amazing Facts About the Great Wall of China


One of the "Seven Wonders of the World", the Great Wall of China is indeed a mar ...

Humayun Saeed Biography and Family Pictures


Humayun Saeed is one of the most popular and well known young actor, model and p ...

Amna Haq Daughter Of famous Pakistani Politician Malik Ghulam Mustafa Khar


Dubbed as the 'Princess' of Pakistan, Aaminah has proved most popular among her ...

Gul Ahmed Summer Collection 2010


Gul Ahmed has been an exporter of textiles for the past many years and with its ...

Katrina Kaif Biography and unseen pics with Salman & her family


Katrina Kaif is currently one of the most popular actresses in Bollywood. Katrin ...

Most Beautiful Asian Women In The World


Asian Women are no doubt the most beautiful in world. But do you wonder, who are ...

Pakistani Shadi Dresses Bridal Photo Shoot of Gorgeous Models


Shadi, an urdu word having the meanings wedding. Wedding or Shadi is a hot, cute ...

Bollywood Real life Couples


-Shahrukh & Gauri -Kajol & Ajay -Aishwarya & Abhishek -Akshay & Twinkle ...

Black Sherwani in Style


A wedding is a celebration of new beginning of life as Mr and Mrs. It is an occa ...

Javeria Abbasi Pakistani Actress and Model Biography


Javeria Abbasi Biodata: Javeria Abbasi is one of the most beautiful, hot and bol ...

Walima Bridals By Amir Adnan


Here are some beautiful bridal collection pictures Amir Adnan is a popular Pakis ...

Wedding Hair Styles


...

Hijab Styles for Parties


Hijab can be the best object in the fashion orientation. Selection of best hijab ...
Syed Munawar Hassan: Syed Munawar Hassan is from a distinguished family, based at Delhi before the independence of Pakistan. He was born in A ... Read more about Syed Munawar Hassan